Featured Product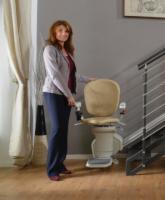 Welcome to 4 Medical Supplies. We have a large selection of mobility products and aids; adjustable beds, electric power wheelchairs, electric mobility scooters, wheelchair lifts, vehicle lifts and carriers, stair lifts and vertical lifts, to name a few of the major categories. We have been in business for years and during that time we have developed close ties with many manufacturers. These ties allow us to offer our customers some of the best deals on the internet (or anywhere for that matter). You don't have to take our word for it. Browse through our catalog and compare our prices with our competitors and you'll see for yourself. If you do find a lower advertised price anywhere else, you can take advantage of our Low Price Guarantee and we pay you 150% of the difference.
Looking For Help?

If you have a question about any of our products, please give one of our experts a call.

1 (800) 577-8519


Sign Up for our amazing special offers!