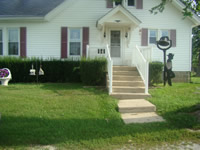 Before Installation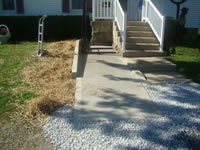 Concrete is poured after excavation.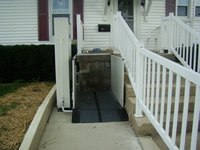 Work completed in down position.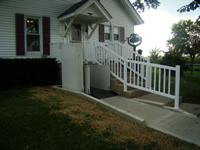 Work completed sideview.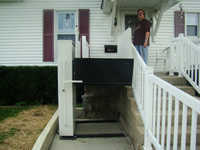 Work completed up position.
Customer Testimonial
Sean, just wanted to let you know we got our new wheelchair lift installed.
Everything went the way you said it would and the installation went smoothly.
As you can see from the pictures and video we sent you things are working great.
Regards,
Teresa
Vertical Lift Going Down
Vertical Lift Going Up