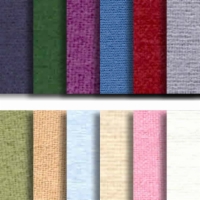 GoldenRest®'s flannel adjustable bed sheets provide comfort and warmth that is perfect for the winter season.
Using Portuguese cotton, these sheets are custom made for adjustable beds and a wide selection of colors and patterns are available.
For most bed sizes, 2 pillow cases, 1 fitted sheet, and 1 flat sheet will be included. For dual kings, an extra fitted sheet is included. Twin sized sheet sets come with only 1 pillow case.
Like all of GoldenRest®'s other adjustable bed sheets, special anchor straps and wings are added to the fitted sheet. The straps help keep the sheet firmly and snugly in place, while the wings make certain that the sheet stays tucked in, even as the adjustable bed moves.